Tất cả những dụng cụ cần thiết để bạn có thể cuốn những cuộn coil đã được sắp xếp đầy đủ trong Coil Master DIY kit V2. Với bộ dụng cụ này, bạn có thể cuốn coil và vape ở bất kỳ nơi nào bạn muốn.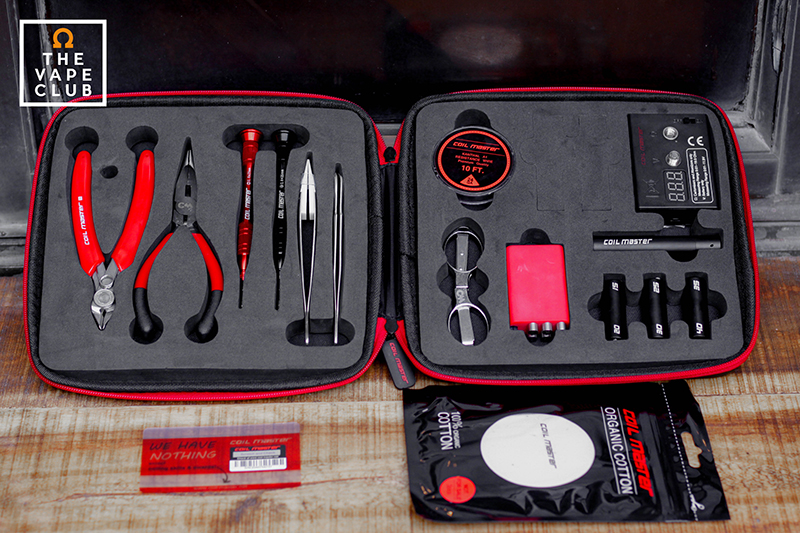 Full Package includes:
1. 1 kìm chéo
2. 1 kìm mũi nhọn
3. 1 kéo gấp bằng thép không rỉ
4. 1 x Pen styled cross Screwdriver
5. 1 x Pen styled straight Screwdriver
6. 1 x Ceramic Tweezer (T1) so you can fire your coils while squeezing to
7. 1 x Elbow Tweezer (T3) to make all your adjustments.
8. 1 x Kanthel wire
9. 1 x Ohm Meter to measure the resistance of your atomizers
10. 1 x Coiling Kit V3 11. 1 x Silicon rubber case