Đồng hành cùng XẾ mùa COVID-19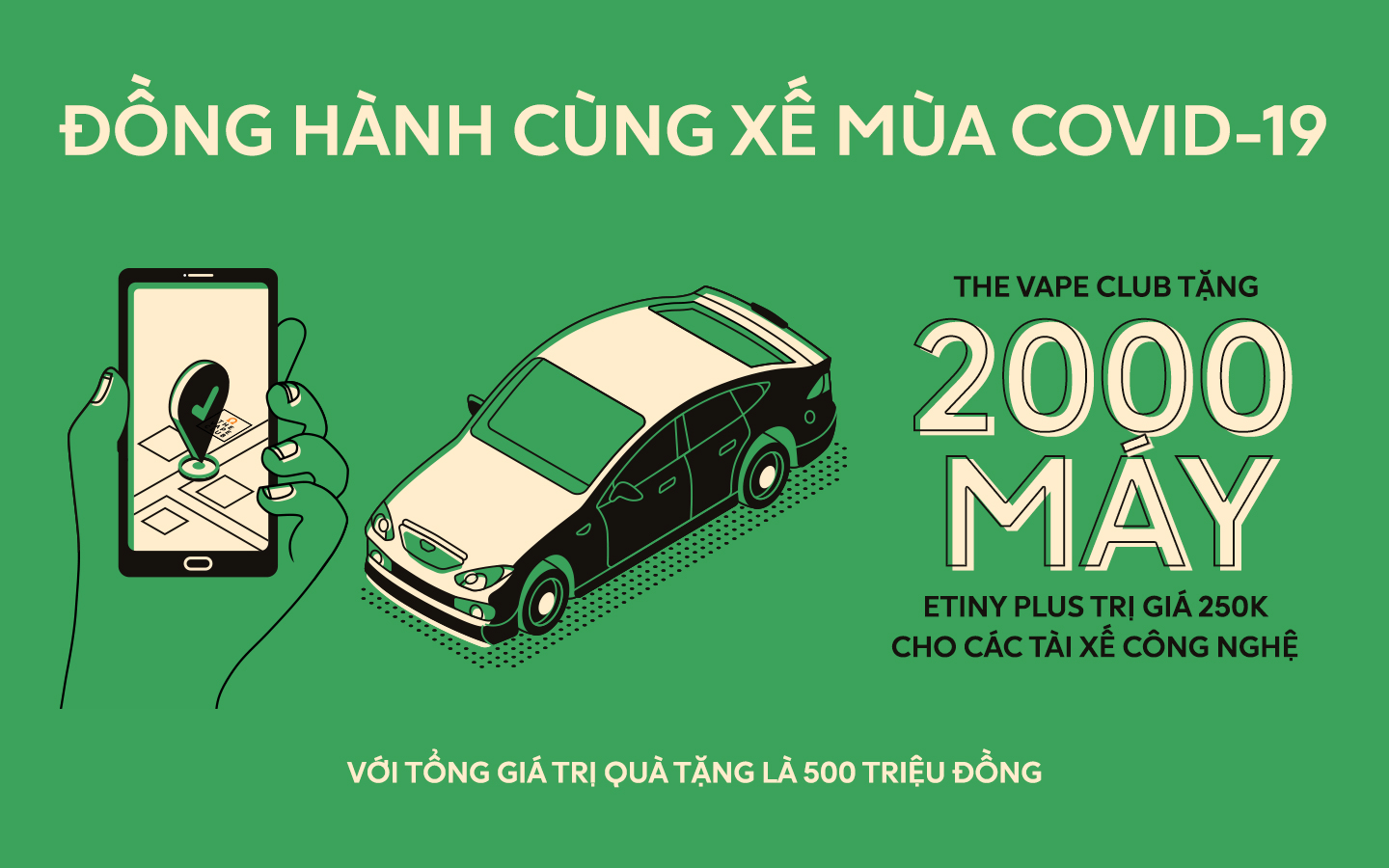 2000 chiếc Etiny Plus có tổng giá trị 500 triệu VNĐ sẽ được The Vape Club tặng cho 2000 tài xế công nghệ cả nước.
Bạn biết không? Hiện nay tỉ lệ các tài xế hút thuốc tại Việt Nam là rất cao. Vì vậy, chúng tôi muốn gửi một món quà nhỏ đến các tài xế đã vất vả trong mùa dịch Covid-19 này với mục đích giúp các tài xế có thể bỏ thuốc và có sức khỏe tốt hơn.
Nhận quà rất đơn giản, các bạn chỉ cần đến một trong chuỗi cửa hàng của The Vape Club trên toàn quốc. Chúng tôi xác nhận thông tin trên app và biển số xe đúng thực tế thì sẽ tặng ngay món quà là một chiếc Etiny Plus Starter kit của Sigelei trị giá 250.000 VNĐ.
Để chương trình ý nghĩa của The Vape Club được lan tỏa rộng hơn, nhiều tài xế công nghệ nhận được quà hơn, hãy giúp chúng tôi tag 2 đồng nghiệp và share post này công khai nhé (Link bài trên fb: https://www.facebook.com/thevapeclub.vn/photos/a.1557403434560755/2361948320772925/?type=3&__tn__=-R)
Chương trình bắt đầu từ ngày 26/03 với số lượng là 2000 chiếc cho tới khi hết. Hy vọng món quà này sẽ giúp các xế có một thói quen mới!
Quà tặng áp dụng với tài xế công nghệ của mọi ứng dụng và chỉ áp dụng tại cửa hàng.
Cảm ơn và chúc mọi người dồi dào sức khỏe mùa dịch!
Chia sẻ