The God Father là hãng tinh dầu cao cấp đến từ Canada. Hãng tinh dầu với tên gọi lấy cảm hứng từ tiểu thuyết được chuyển thể thành phim Bố Già nổi tiếng của nhà văn Mario Puzo. Với các chai tinh dầu được đặt tên theo những nhân vật chính trong truyện như ông trùm Vito và 2 người con Michael và Sonny
Những hương tinh dầu của hãng đều được pha chế từ những nguyên liệu chất lượng cao để đảm bảo hương vị luôn chuẩn xác và hấp dẫn người dùng. Ba hương tinh dầu nằm trong series Original của hãng đều là những vị món bánh ngậy cho bữa sáng như Granola, Pancake và bánh mỳ nướng.
Hiện tại, dòng Original của The God Father có ba vị chủ đạo:
Vito: Bánh mỳ nướng bơ vàng.
Sonny: Pancakes phết mứt quả mọng.
Michael: Granola truyền thống gồm quả mọng, hạt và mật ong.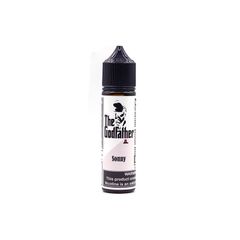 Các sản phẩm đã xem trước đó